06/03/2015
JMR is Proud to Support the Odd Squad Productions Society
Jarvis McGee Rice LLP was proud to be a Platinum Sponsor of the 2015 Odd Squad Charity Affair. We were happy to show our support by being on hand at this year's event at Birks on May 27th.
We recognize the important work that this organization is doing to educate at-risk youth in our community. The proceeds raised from this event will fund OSP's operations and help to support and expand educational programs.
More About Odd Squad Productions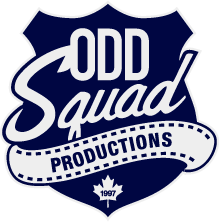 Odd Squad Productions is a charitable organization comprised of serving police officers, retired police officers, and volunteers, and is recognized as a leader in the field of drug and gang education for youth. Odd Squad's vision is to design programs that honour and motivate youth, encourage them to set positive goals, lay their own path and stay On Track by keeping drug-free for a long and healthy life.
Their mission is to educate the public about the devastating effects that high-risk behaviour has on members of our community. Today's youth face difficult choices, enormous peer pressure, and more readily available and potent mind-altering drugs, than at any other time in history.
Odd Squad ascribes to the notion that 'an ounce of prevention is worth a pound of cure' and that drug prevention programs are a more cost-effective and healthier investment for youth than treatment.
Through valuable and thought-provoking visual media tools, the Odd Squad organization brings its mission to life.
Donations made to Odd Squad Productions help the organization in delivering valuable and needed reality-based education on the consequences of engaging in risky behaviour to thousands of students in the Lower Mainland, throughout B.C, and across Canada.