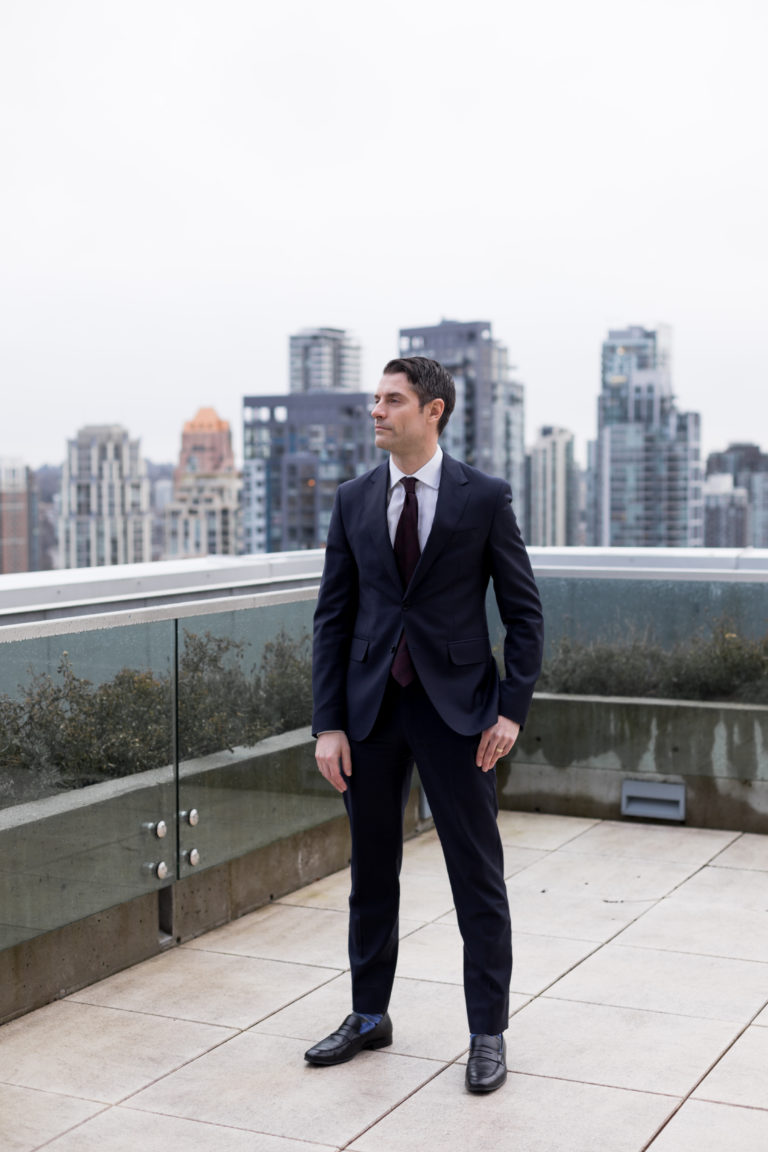 F 604.682.0587
Approachable, relentless, and hard-working, Tony has 15 years of experience litigating tort cases, including product liability, major personal injury and professional negligence. Before joining Rice Harbut Elliott, Tony started his career as a defence lawyer and has a keen perspective on how defendants assess and handle claims.  Tony has conducted dozens of trials and contested hearings in supreme courthouses across British Columbia, and is actively involved in litigating cases nation-wide, including in Quebec, Ontario, and the Prairies.
Tony works exclusively on behalf of people who have been injured as a result of accidents, medical and dental malpractice, unsafe premises, and unsafe products, with a focus on class action and mass tort claims.  In his class action practice, he acts for plaintiffs who have been injured as a result of defective pharmaceuticals, medical devices, and consumer products, including e-cigarettes.  In his personal injury practice, Tony has helped his clients gain justice for a wide variety of serious injuries, including spinal and brain injuries, stroke, neurological injuries such as thoracic outlet syndrome (TOS), orthopaedic injuries, psychological injuries, chronic pain, and fatalities.
Tony is a tenacious and effective negotiator who works hard to achieve out-of-court settlements, when possible, but he is willing to take any case to trial if the defendant has not been fair. His trial advocacy skills even the playing field between injury victims and large corporations or insurance companies.
"My clients have all been injured as a result of another person's fault or negligence. I understand and empathize with the difficulties my clients often face, including pain and limitations, absence from work, financial hardship, inability to enjoy recreational activities, and loss of time with their family and friends. By keeping my clients fully informed about their case and the legal process, I try to reduce the stress of litigation and help them move toward recovery and closure."
Professional Activities
Member, Law Society of British Columbia
Member, Trial Lawyers Association of British Columbia
Lecturer, Continuing Legal Education Association of British Columbia and Trial Lawyers Association of British Columbia
Education
B.A., Political Science, University of Calgary (2000)
L.L.B., University of British Columbia (2003)
Place And Year Of Call
British Columbia (2005)
Publications
Bankruptcy and the Landlord Tenant Relationship (CLE-BC, 2014)
Untangling the Web: Indivisible Injuries and Multiple Tortfeasors (TLABC, 2016)
Costs and Consequence: Offers to Settle and Sanctions for Parties' Conduct in Personal Injury Litigation (TLABC, 2018)
Inevitable – or Just Careless? Responding to the "No Negligence" Defences (TLABC, 2019)
Co-Author (with Ian Aikenhead, QC), British Columbia Motor Vehicle Accident Claims Practice Manual, (CLE, 2019 – )
Charter Damages – A Powerful Tool to Redress Government Wrong (TLABC, 2021)
Volunteerism
Squamish Windsports Society: President (2014-2017)
Canadian Club of Vancouver: Director (2008-2010)
Interests
Tony lives on the North Shore with his wife and two young daughters. Besides spending time with his family, he enjoys snowboarding and kiteboarding.