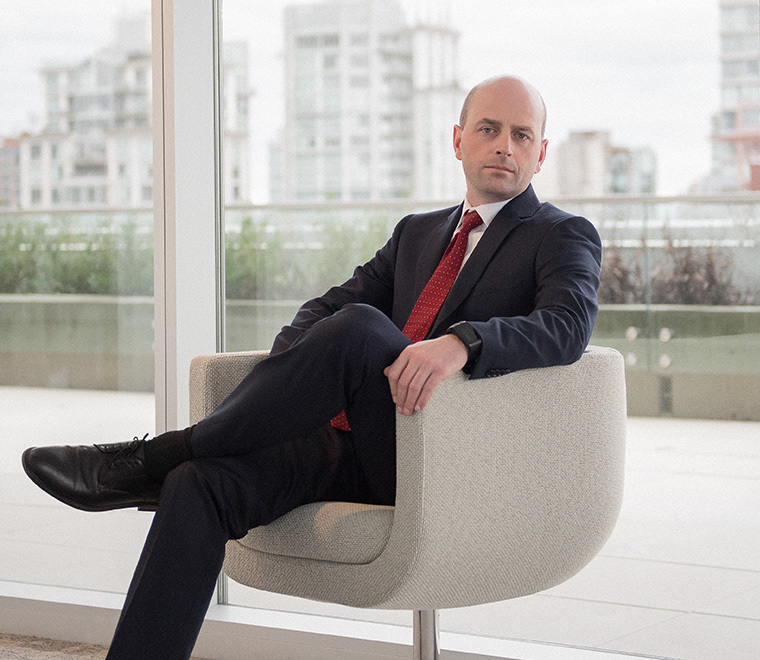 F 604.682.0587
Hector joined Rice Harbut Elliott in 2012. His practice focuses on plaintiff's personal injury and insurance litigation. Hector is motivated by a strong desire to ensure his clients are treated fairly and compensated for their injuries. He enjoys appearing in court and advocating on behalf his clients.
Hector has represented clients in both the Provincial and Supreme Court of British Columbia and he has led numerous cases that involve soft tissue and whiplash injuries, chronic pain, major orthopaedic and traumatic brain injuries, as well as fatalities and family compensation claims. He has played a role in helping to obtain precedent setting verdicts in cases involving chronic pain and punitive damages.
Outside of the office Hector enjoys golf, tennis and skiing.
Professional Activities
Member, Law Society of British Columbia
Member, Trial Lawyers Association of British Columbia
Member, Canadian Bar Association
Education
B.A. University of British Columbia (1999)
LL.B., University of British Columbia (2002)
Place And Year Of Call
British Columbia (2003)