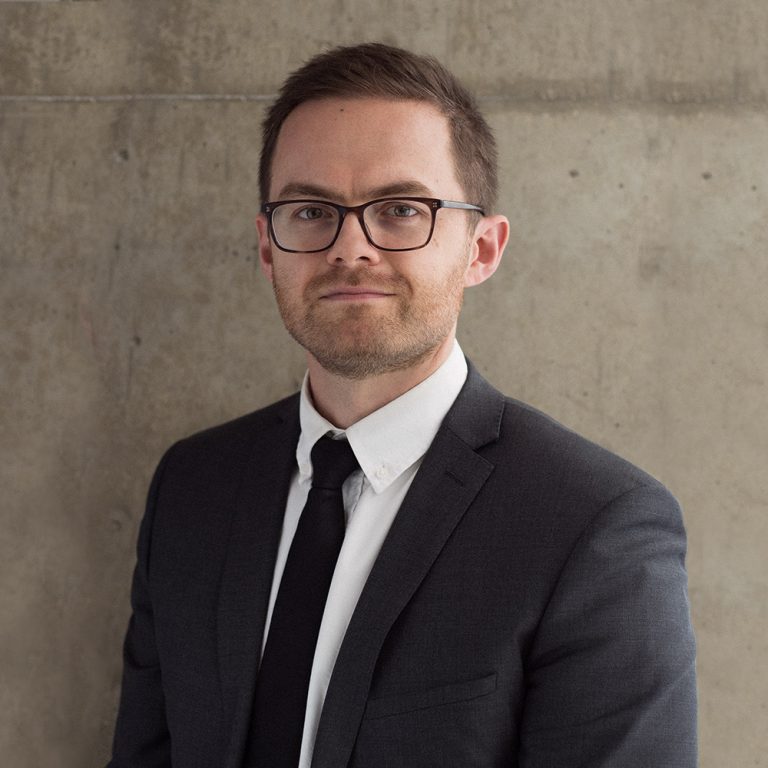 F 604.682.0587
Since his call to the bar, Jesse has worked hard to fight for his clients, holding insurance companies and defendants accountable for the harm they  have caused. Jesse has represented clients in the Supreme Court of British Columbia and the Court of Appeal, and has recovered compensation for his clients in negotiated settlements and in trial. Jesse's practice is restricted to plaintiff-only work relating to class action claims and personal injury litigation (motor vehicle accidents, medical negligence, and occupier's liability (slip and fall) cases).
Jesse has seen insurance companies and other powerful organizations take advantage of people, and it is this injustice that motivates him to seek compensation for his clients. Fundamental to our system of justice is a notion of fairness. By assisting his clients from the initial days after an injury and guiding them through their litigation (and to trial if necessary), Jesse strives to ensure that his clients are treated fairly and receive fair compensation during difficult times in their lives.
Professional Activities
Member, Law Society of British Columbia
Member and Executive at Large, Trial Lawyers Association of British Columbia
Member, Vancouver Bar Association
Member, Spinal Cord Injury BC
Education
B.A., Philosophy, University of British Columbia (2006)
LL.B., University of Windsor (2012)
J.D., University of Detroit Mercy (2012)
Place And Year Of Call
British Columbia (2013)
Interests
When not at work, Jesse enjoys spending time with family, friends and his lovely wife. A lifelong soccer fan, he supports the Whitecaps, and does his best to get outside on his bike or go for a run whenever it is not raining in Vancouver.