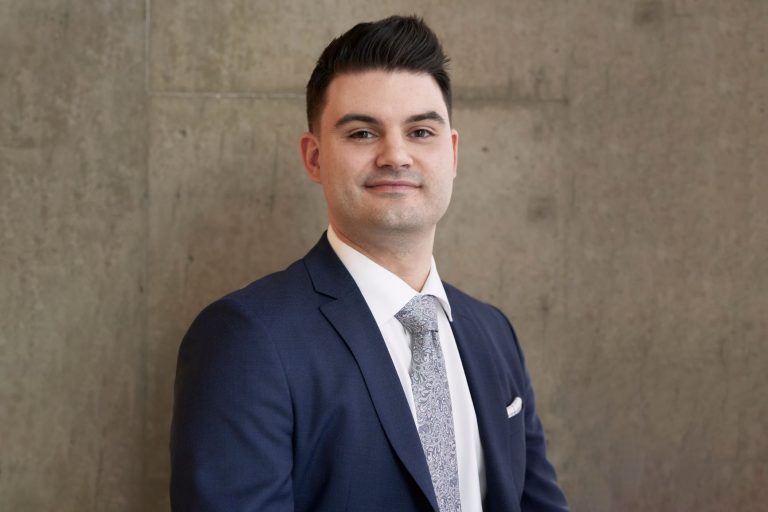 F 604.682.0587
Matthew's entire legal career has been spent helping injured British Columbians receive the respect and compensation they deserve. He articled and remained with a well-regarded personal injury firm for five years, picking up valuable litigation skills along the way.
Often to his parents' discontent, Matthew constantly challenged the status quo as a child—refusing to accept a poor answer to an important question. Naturally, he knew early on that he wanted to apply these same skills in the courtroom.
Matthew brings a relentless work ethic to the practice of personal injury law. As a member of a large Italian family with historical roots in agriculture and construction, he quickly learned the value of hard work. He takes pride in the quality of his work and continually strives to surpass all expectations.
"When a person is injured through the actions of others, that person's life can be filled with obstacles for the foreseeable future. My goal is to help make that person's life more manageable by ensuring that their interests are advanced as if they were my own. Ultimately, when a client has been injured in an accident, I will work tirelessly to see that their case is properly resolved."
Education
B.B.A., Finance, Simon Fraser University (2011)
J.D., University of Alberta (2014)
Place and Year of Call
British Columbia (2015)
Professional Activities
Member, Trial Lawyers Association of British Columbia
Member, Law Society of British Columbia
Former Disability Caucus Representative for Port Moody/Coquitlam Executive
Interests
Matthew enjoys eating high-carb Italian food and working. When he is not doing one, he is doing the other.