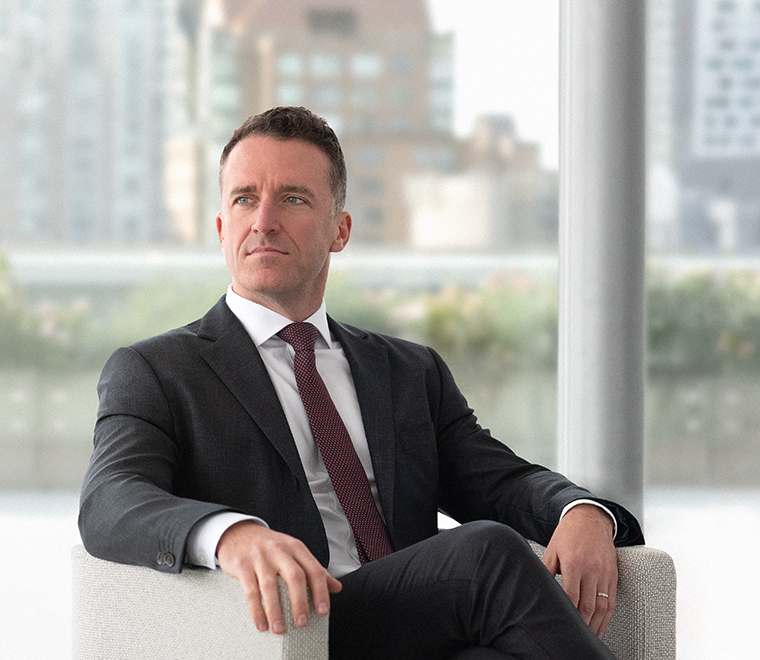 F 604.682.0587
Mike is a partner at Rice Harbut Elliott LLP.  He has devoted his career to fighting for the underdog.  Mike's personal injury practice is varied and focuses on assisting clients who have suffered injuries arising from motor vehicle accidents, unsafe premises, assaults, and medical and dental malpractice.  Mike's class action practice concentrates on acting for people who have been harmed by defective pharmaceuticals, medical devices, and consumer products.
The courtroom is where Mike was meant to be. As a child, he would forgo Saturday morning cartoons to watch black and white Perry Mason reruns, much to the chagrin of his younger brothers. Now, as a lawyer, with over a decade of courtroom experience in all levels of court in British Columbia, he has been counsel in dozens of trials and obtained numerous precedent setting decisions to the benefit of his clients and, hopefully, injured plaintiffs everywhere.  In 2021, Mike was selected by his legal peers for inclusion in the Best Lawyers in Canada publication in the field of personal injury. Mike is naturally stubborn and was raised to appreciate the value of hard work.  He is thankful, every day, for the opportunity he gets to balance the playing field between large corporations and everyday people.
Other than trial, Mike believes the most meaningful part of his job is meeting and getting to know his clients from all walks of life. He places particular importance on ensuring that he and his team thoughtfully guide clients through what is often the most difficult time in their lives.  Mike is relentless but compassionate – a tireless advocate for his clients but committed to listening and learning about the people whom he represents.
Professional Activities
Member, Law Society of British Columbia
Member, Canadian Bar Association
Member, Trial Lawyers Association
Member, American Association for Justice
Regular Lecturer, Continuing Legal Education Society of British Columbia
Regular Lecturer, Trial Lawyers Associate of British Columbia Seminars
Education
B.A., History, University of British Columbia (2004)
LL.B., University of New Brunswick (2007)
Place And Year Of Call
British Columbia (2008)
Volunteerism
Board of Directors, Working Gear Clothing Society (2009 to 2018)
Judge, Allard Law First Year Moot Court (2016 to present)
Interests
Mike and his family have settled into suburban life in his hometown of South Surrey.  When not at work, Mike's happiness comes from spending time with his beautiful wife and four children who remind him of what matters most.  A former rugby player, Mike has taken up boxing with humbling results.  His other interests include reading, following politics, polar bear swims, landscaping projects, and the great outdoors.